Deciding on the right tablet can be tough when all the top tech manufacturers are releasing high-priced devices with flashy features, apps, and accessories. From excellent iPads to lowly bargain-bin blunders and everything in between, we'll help you ask the right questions before buying your tablet.
Price
Does screen size matter?
Tablets come with one of two screen sizes: Full (9"-10" diagonal) and Half (5"-7" diagonal). Full-sized tablets, like the iPad, cost $500-$700, and battery-life is around 8-10 hours at medium brightness, and 2-4 hours at full brightness. Half-sized tablets generally last twice as long at similar settings and cost half as much, starting at $200.
Does a higher cost mean a better tablet?
Tablets are the newest category in the tech consumer universe and sales are red hot. Apple sold 84 million iPads in two years, Amazon sold 5 million Kindle Fires in one year, Google just released the Nexus 7 and Microsoft is pushing the Windows8-powered Surface. All that competition is driving prices to rock-bottom levels, so expect to get what you pay for. For $100, you could snag an awful drugstore 'fablet' (Anatomy of a Tablet FAIL). $200 nets you a quality half-size tablet while $500 should fund a full-sized tablet.
Should you sign a carrier contract?
Constant connectivity is the Achilles heel for most tablets. Unlike your smartphone, most tablets require a Wi-Fi connection to interface with the world. Mobile carriers like AT&T and Verizon offer tablet cellular contracts, but think long and hard before locking yourself into a multi-year plan.
Tablet makers are releasing newer models every year, so you might prefer a month-to-month plan. Find out how good the coverage is in your area. Just because you're in the city doesn't mean you will still get signal on the bus, in a tunnel, or even in your bedroom. If you want to constant connectivity without having to worry about finding a free Wi-Fi connection though, purchasing a carrier-supported model is a great way to go.
How large are your music and video libraries?
If you want to carry around your entire music collection and all those seasons of that TV show you love, be prepared to pay a premium for extra storage space. A smart alternative to shelling out hundreds of extra dollars: embrace the cloud. The most popular streaming options like Netflix, Hulu, and Spotify will keep you covered for movies, music, and TV while cloud storage services like Dropbox, Google Drive, and Microsoft SkyDrive can save all your files for easy access. Easy, that is, as long as you expect to be near a Wi-Fi signal. Off-the-grid tablet users will definitely want to consider investing in extra storage space.
Preference

Do you want a primary or a niche device?
You can treat some tablets as a replacement device for your laptop but, as a category, they are consumption devices. If your computer died, or you travel a lot and don't want the bulk, an iPad is the most capable tablet to choose. Expand your horizons if you have specific uses in mind.
E-readers like the Kindle Basic/Touch and Barnes & Noble Nook are perfect for reading, but not for much else. The Kindle Fire is quality on a budget, but lacks a large app library (for now). Android fans should take a close look at the Nexus 7. Microsoft fans may want to wait for newer Windows 8 tablets to release.
Which operating system is most familiar?
Tablets have different personalities, depending on their manufacturer and their operating system. Whether you prefer Android, Apple, Windows, or Open Source, there is a tablet to suit your tastes. Apple has a consistent interface across all their devices and places a priority on simplicity, preventing users from multi-tasking.
Tablets, more-so than other gadgets, depend heavily on their creators for software freshness. Android specializes in variety and customization, but their update cycle can be volatile with certain devices lost in development purgatory. Amazon's Kindle Fire is an Android tablet more likely to stay up to date. Apple and Windows tablets don't suffer so much from this update issue.
How is the app support?
Both Apple and Google boast 600,000 apps in their respective App Store and Google Play market, but Apple has stringent requirements for app developers to meet while Android gives developers a lot more leeway, so there is a quality difference. On the other hand, Blackberry does not make it easy for developers, so there are only around 100,000 apps in their App World. Look for and test your favorite apps on a tablet before deciding to buy.
Extras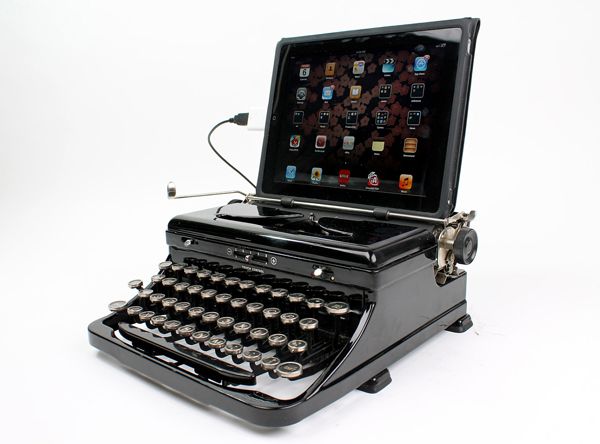 Are accessories available?
The market for tablet accessories is practically endless these days. You can purchase solar chargers, TV adaptors, wall mounts, cases, sleeves, screen covers, keyboards, stands, and stereo docks. Read Amazon product reviews, try out friends' accessories, and ask around before laying down your hard-earned cash. For every quality product there are twenty inferior versions, so don't settle until you're happy with your choice. For starters, here are the three accessories to consider purchasing first: a case, a keyboard, and a stylus.
Do you need a wireless keyboard?
Not everyone likes typing on a tablet's touchscreen. If you have to type a lot, or want a more laptop-like experience, consider buying a bluetooth keyboard. There are rubber keyboards that roll up, keyboards that fold up in half and fit in your pocket, and even cases with keyboards built in. Most range from $60-$160. Apple's basic Bluetooth keyboard is probably the best all around keyboard regardless of operating system, but it doesn't play nice with all Android devices. The same goes for other models and Android. Play with on-screen keyboards, test out some bluetooth keyboards, and see what you think.
Why should you get a case?
The iPad was designed as a work of art and creator Steve Jobs didn't want its sleek lines and glass screen covered by a case. However, tablets are mobile and they are hand-held. No matter how careful you are, your tablet will eventually get dropped and a case could save you from gaining a $500 Frisbee. There is a huge market for cases that can personalize, protect, and prop-up your treasured tablet.
Are you stylin'?
Way back in the 90′s of the Newton and the Palm Pilot, the stylus had been a necessary evil. Before the age of the touchscreen, you couldn't interact with a tablet without a stylus, but now that everyone can use their fingers, techies generally consider the built-in stylus as an indicator of a sub-par tablet. Steve Jobs famously said, "God gave us 10 styluses – let's not invent another. As soon as you have a stylus, you're dead."
But the downsides to using your fingers are greasy smudges, small, hard to see buttons, and sub-par ability to write and draw. For those reasons alone, the stylus is making a comeback. Some half-sized tablets like the Samsung Galaxy Note II come with a built-in stylus, and you can often find a 'capacitive touch' stylus for sale at checkout counters.
Resources:
CNET – Tablet Buying Guide
PC Mag – How to buy the best tablet
Laptop Mag – Tablet Buyers' Guide: 5 Questions to Ask Before You Buy